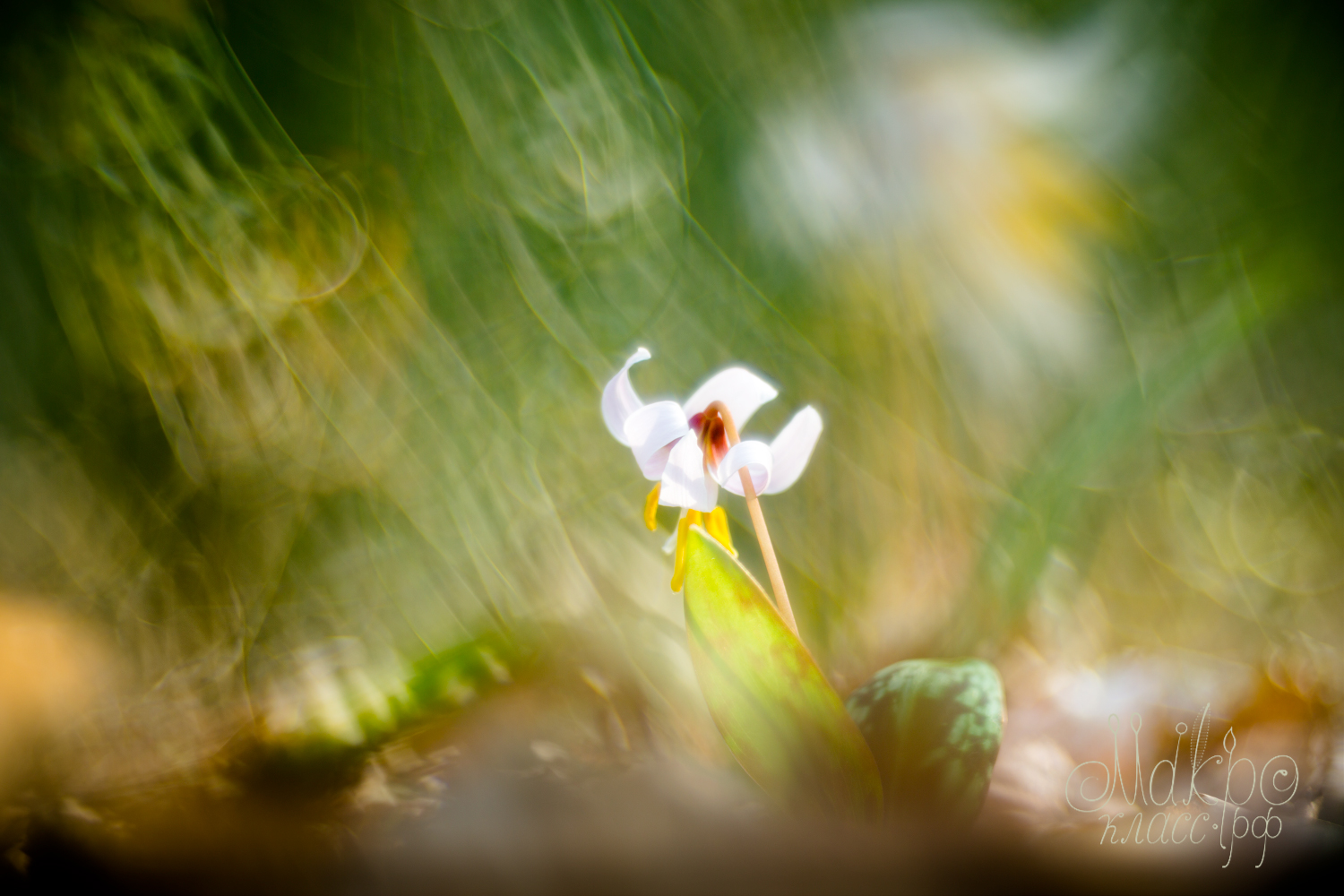 Erythronium in the wilds of space-time. Meyer-Optik Görlitz Trioplan 100mm f/2.8,  ƒ/2.8 ISO 100 1/100″.
The Spring in Mountains of Caucasus is bright and very dynamic season. While the snow is thawing, snowdrop flowers appear above it, and other primrose species impatiently follow. When you step down on a knee, you feel admired with these graceful adder's-tongue flowers. They silently explode like a white flock through last year's grass together with some subtle fresh stalks. Flowers are truly lost in spring turbulence of space-time. To further underline this, I use to wait for an interesting light angle and make the picture with a vintage triplet lens from post-war Germany.
These Erythronium caucasicum species are endangered plants and belong to The Red Book. However, adder's-tongue flowers may appear locally abundant in places which are unfavorable for agriculture and other human activities, such as these thorny thickets along a mountain slope.